Hello, dear developers!
This day I met some misbehavior in Sports Tracker. Please see attached screenshot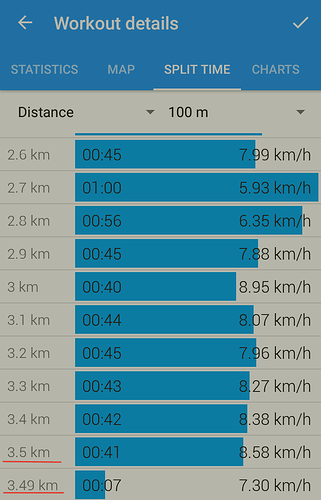 The voice informed me that 3.5 km were reached and shortly after I stopped my running. But in statistics tab the distance was only 3.49 km. Please also see prev screenshot about Split time tab.
TYA and best regards!