Can someone help me to add chime sounds to the hourly chime app?
Sir my hourly chime not working properly f1s appo
Hi. First view shows chime groups - group defines days when chimes inside that group will be active.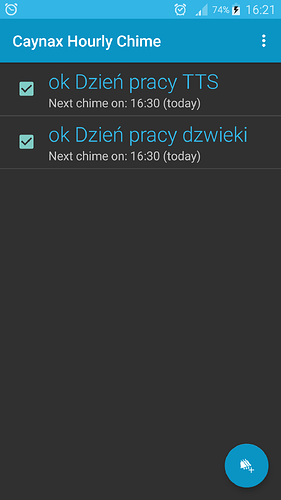 Thanks to groups you can turn off multiple chime definitions.
Inside such group you add chimes for specific hours. Too add new definition click on bottom right (+) button.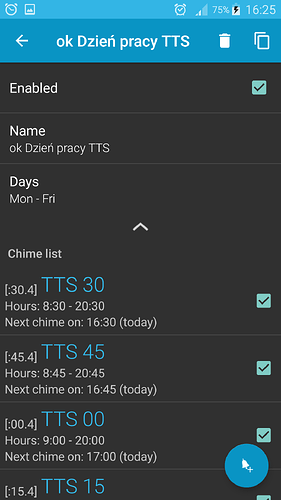 Inside chime definition view you can select hours, minutes (limited in free version) and seconds (only in PRO version)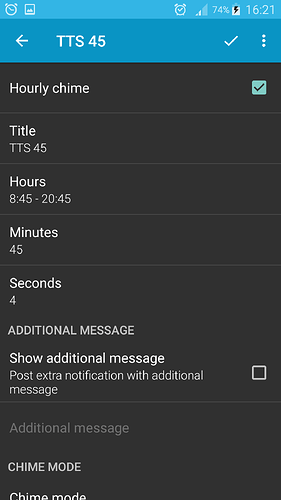 Since 5.x version you can use seconds. Thanks to that I personally use short sound at 0 second and spoken text at 4th second.